As you play Legion TD 2, you'll gain levels, unlock trophies, and if you're lucky, find cards.
Track and evaluate your in-game patterns and playstyles.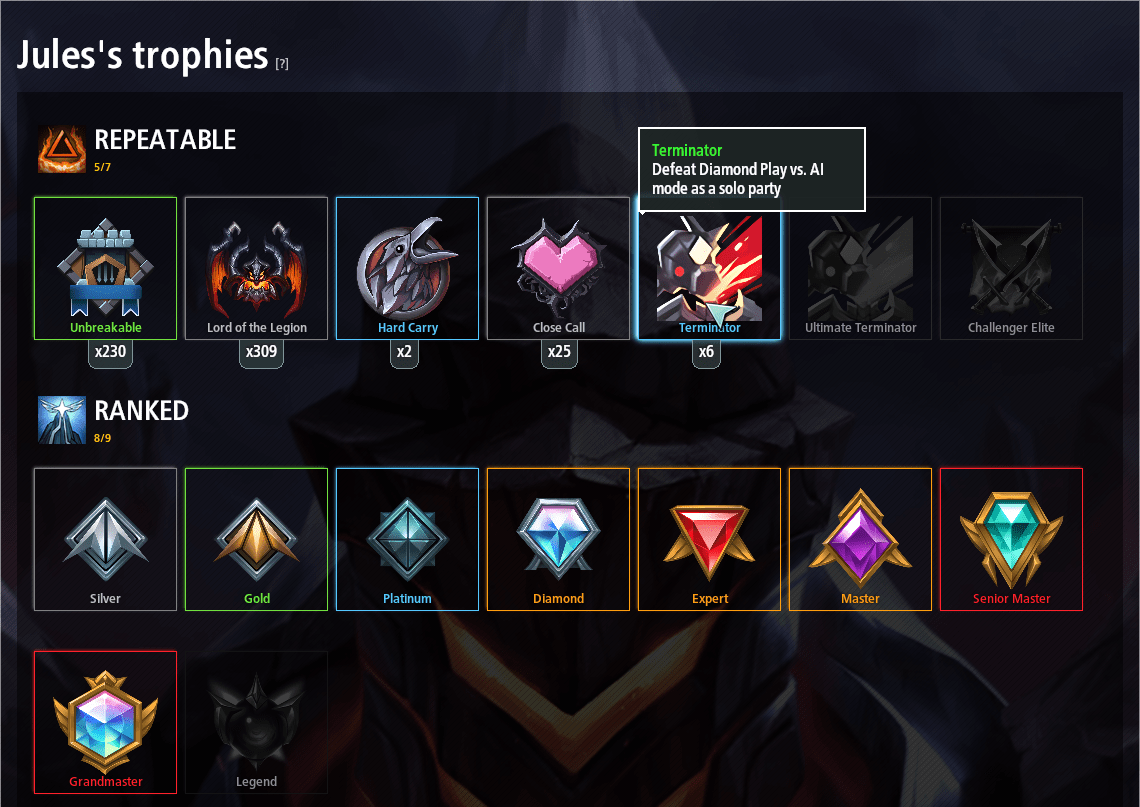 Unlock trophies by achieving milestones like 250 wins, 10 game winstreak, or achieving 10,000 value.
Every monster you kill, you have a small chance to find a rare collectible card.