As you play Legion TD 2, you'll gain levels, unlock trophies, and if you're lucky, find cards.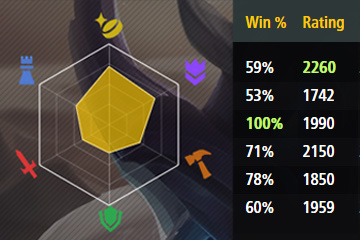 Wins, losses, ratings, and peak ratings are tracked for each legion.
Unlock trophies by achieving milestones like 250 wins, 10 game winstreak, or achieving 10,000 value.
Every monster you kill, you have a small chance to find a rare collectible card.